INSULATION AND PROTECTION
LAGGING 100°C TO 1390°C
Insulation and protection issues affect all thermal processes. They generally involve reduced efficiency, increased energy costs, frequent shutdowns, high maintenance costs and, even more seriously, the risk of burns for the personnel involved.
PBI develops and designs technical solutions for each problem:
Materials adapted to thermal, mechanical or chemical constraints
Easy to use
Fast amortisation of costs
Depending on the constraints of your application, our consulting firm will study the most suitable solution.
You may be wondering if the heat insulator you need will have the function of insulating or protecting. In fact these two functions are often linked; nevertheless, the predominant function is determined by the temperature and the context of the application.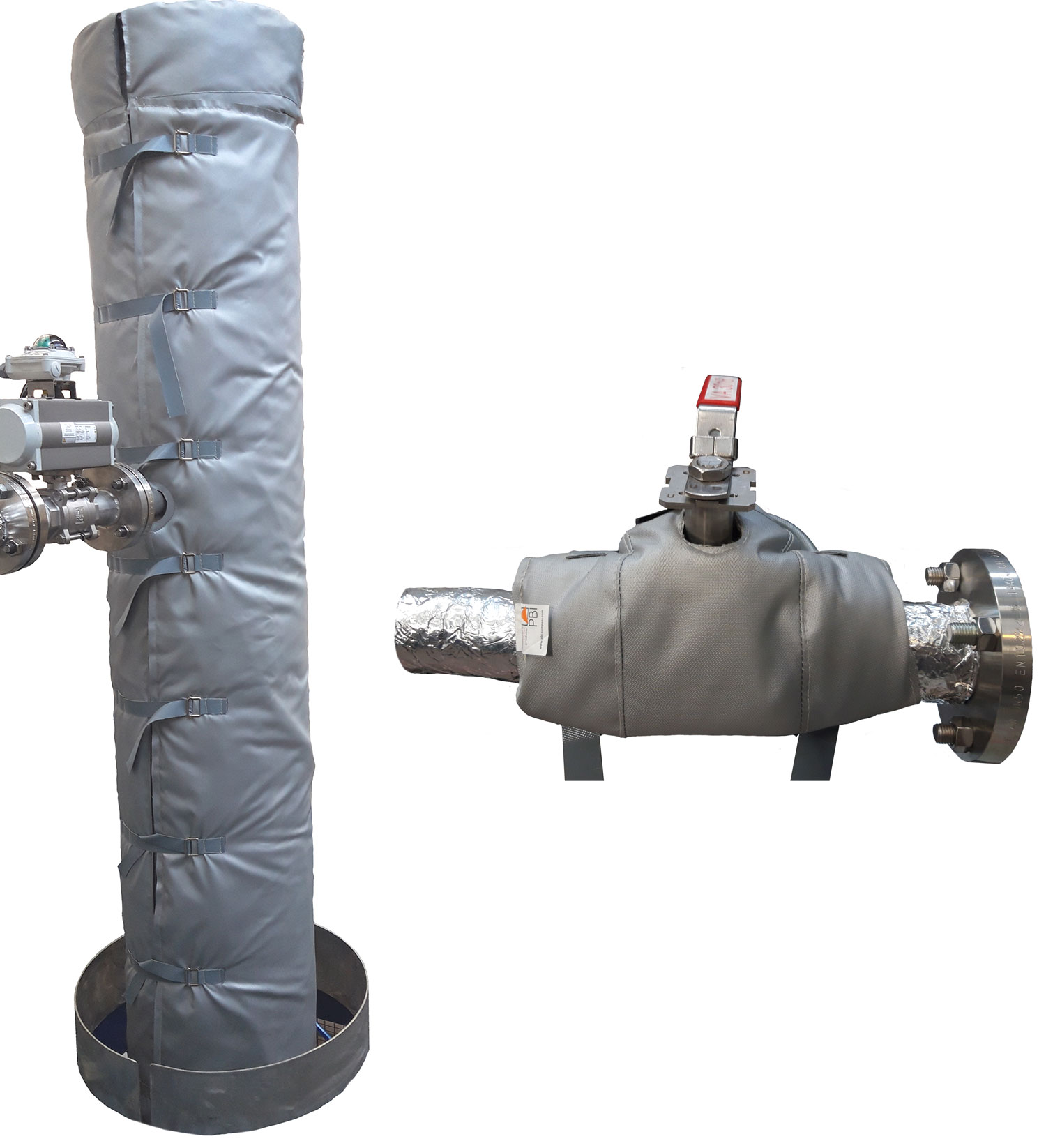 Limits heat loss to save energy and improve the efficiency of your installation
Reduces energy costs and greenhouse gas emissions
Provides touch protection to prevent burns
The insulation lagging is commonly used in applications where there is a large temperature delta between the process and the ambient air. In this case, we try to limit the convection and conduction of the hot element.
Each insulation is made to measure with materials adapted to its constraints. It is generally composed of an insulation encapsulated in a thermally resistant fabric, "on the hot side", and a waterproof finishing fabric, "on the cold side".
Its field of application is vast and its variations varied; it can also meet additional constraints, such as mechanical and chemical ones.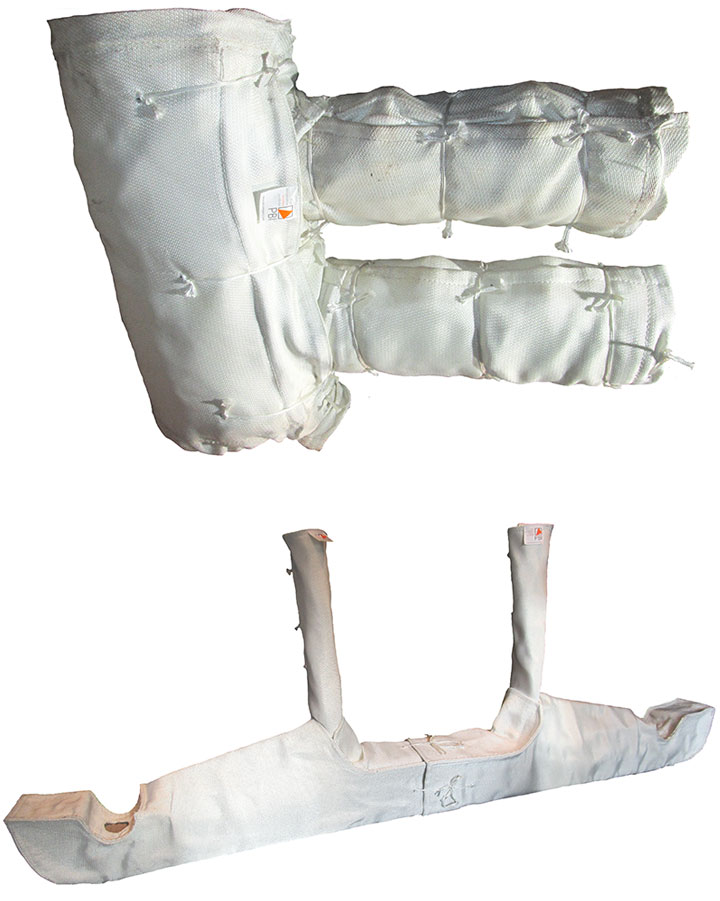 Withstands up to 1390°C in a harsh environment
Excellent service life to reduce maintenance intervals
Protects your expensive installations and equipment
This type of heat lagging acts as protection from a radiant heat source. It generally uses very technical materials which are resistant to very high temperatures.
It is sized to provide sufficient protection without affecting the process.
It has already proven itself in the protection of various types of internal furnace equipment, which are applications generating costly interventions, due to both the shutdown itself and the replacement of the defective component.
Installing it in a preventive manner guarantees the reliability of its installation.
It is common for the insulation to have to adapt to components with complex shapes, requiring a preparation in one or more assembled parts. To guarantee its function, to make its installation and dismantling easy by your own teams, we design a solution adapted to each request and we take particular care of the closing and connection points, which you'll find a few examples of below.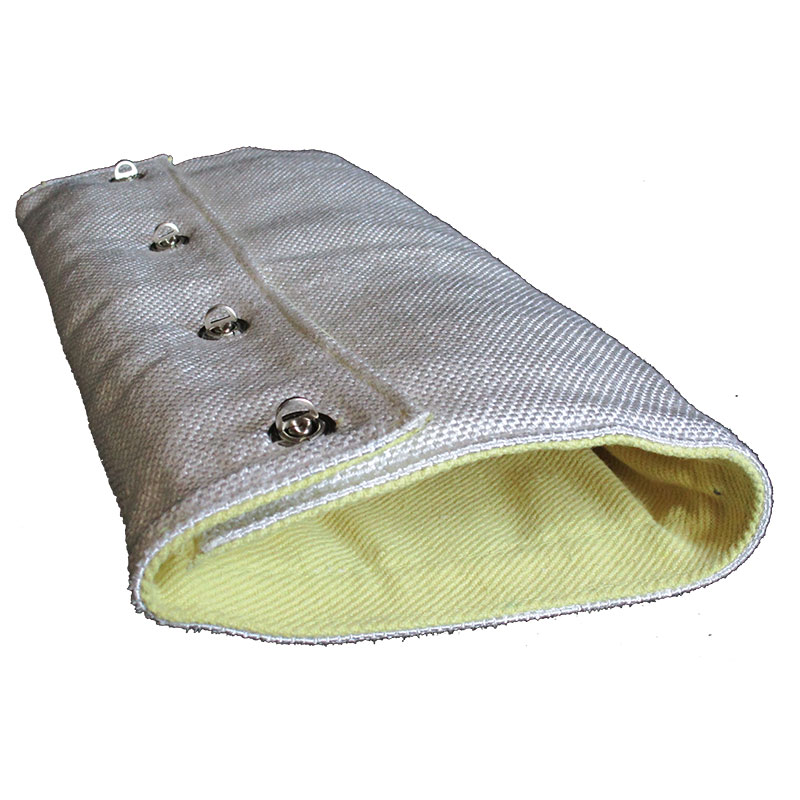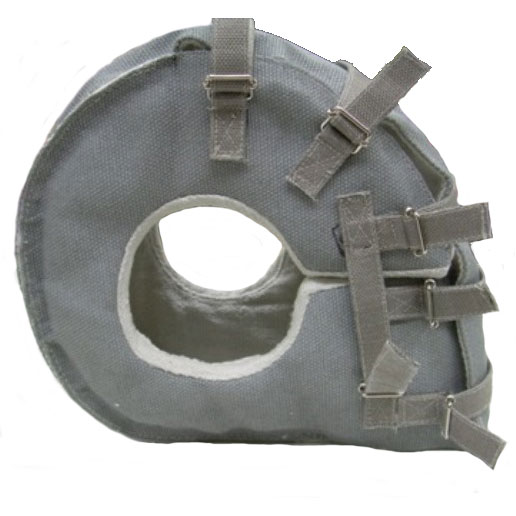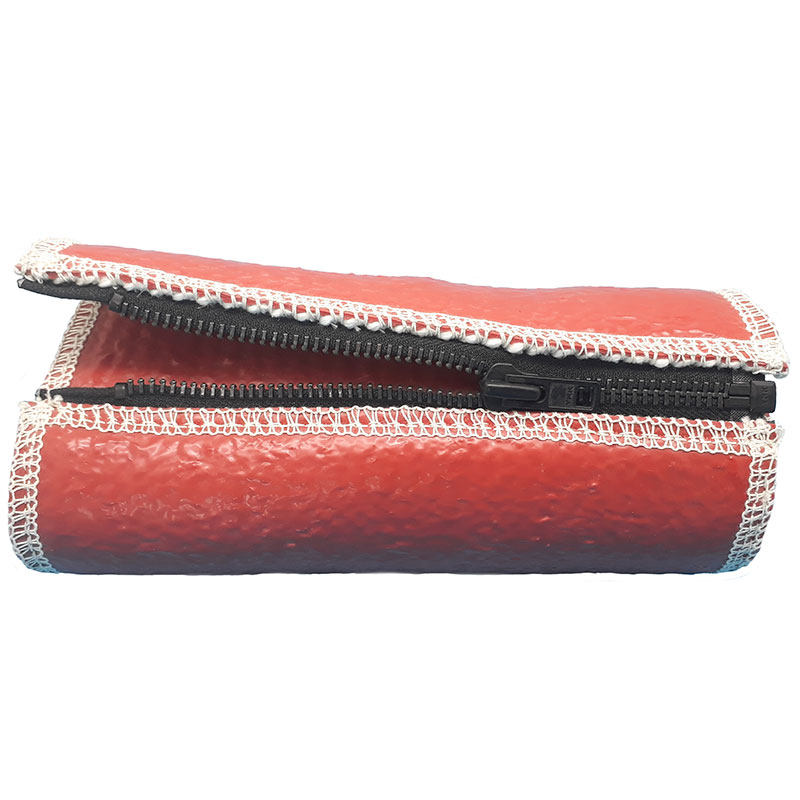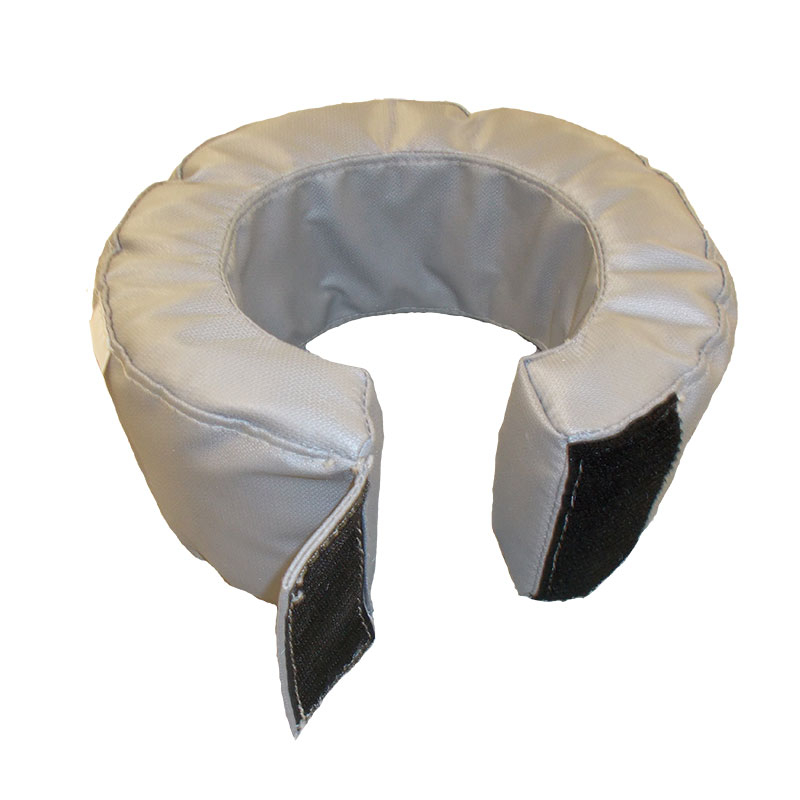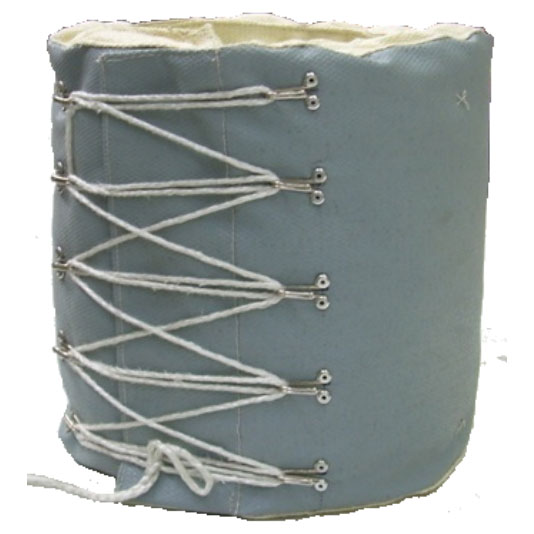 Lambrequin hooks with lace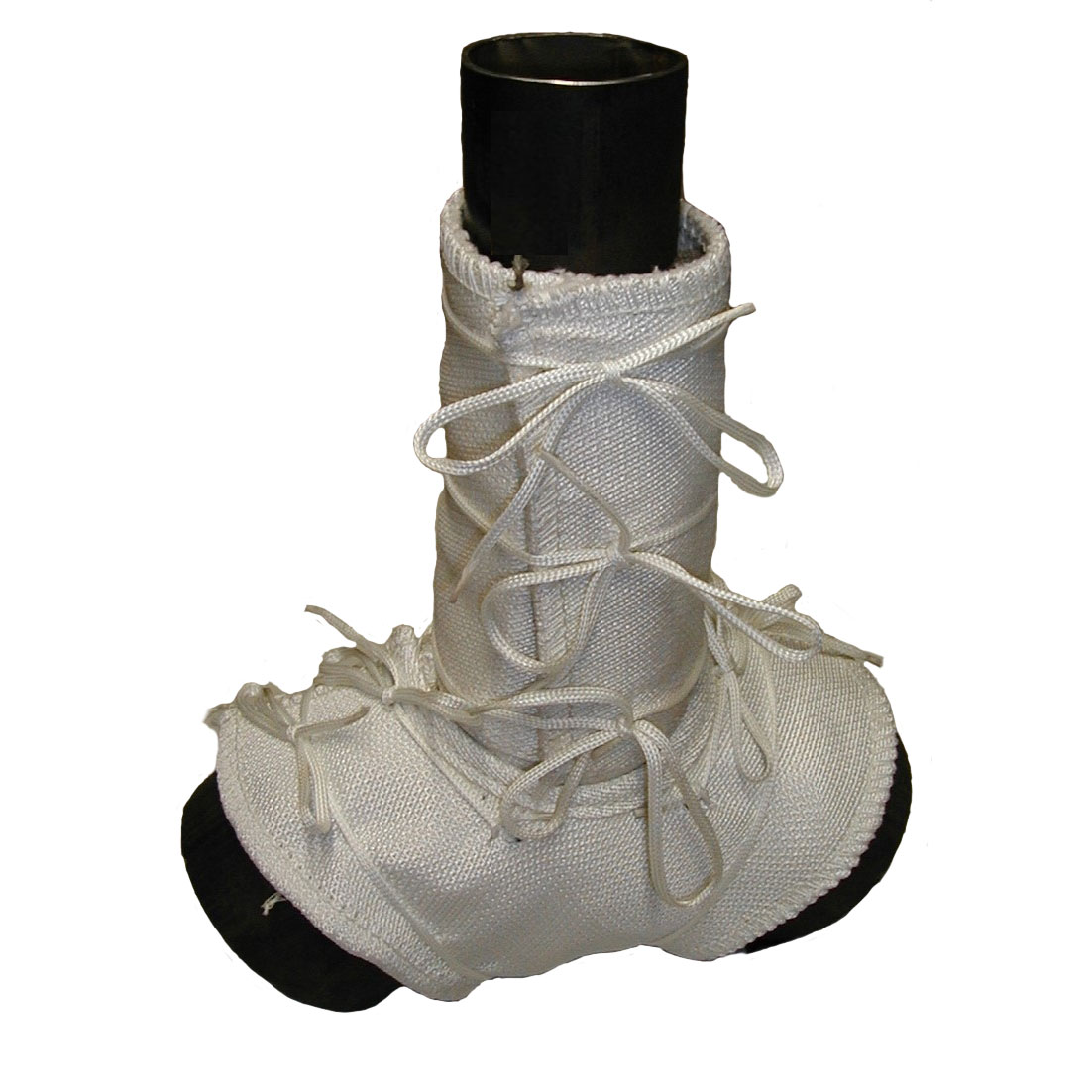 Because the solutions developed above are not exhaustive, because each need is different, our team remains at your disposal to bring you all its expertise.
Need advice? Identified a problem? Don't hesitate to contact us !