Insulation/sealing/protection from 100°C to 1390°C continuously.
Weaving, braiding, stitching, coating, adhesive bonding, degassing… our large machine park which is constantly evolving + dedicated team + permanent stock of more than 1,000 models = record responsiveness to the vast majority of market needs.
The intimate knowledge of fibres and their characterisation (Thermal, Mechanical, Chemical...) as well as the permanent monitoring of legislation by our R&D department offer our technical teams the possibility of recommending material/construction combinations from 100°C to 1390°C in continuous, meeting your specific needs.
Because your needs are different, because they do not all meet the same temperatures or the same constraints, we have selected a range of materials which, alone or in combination, can meet the majority of your problems. Select the temperature range which meets your needs and let's start finding your solution:

Adhesive to facilitate installation.

Several types of coatings possible, to improve seals, abrasion resistance, facilitate assembly/disassembly and limit fibre dispersion.

Thicknesses, widths, diameters, densities, types of braiding, thread counts, round, square, rectangular shapes... so many parameters which allow us today to have one of the widest ranges on the market in cords, beads, braids, sheaths, bands, fabrics, packing joints, ... Our permanent stock as well as our reactivity generally make it possible to respond to needs within very short deadlines.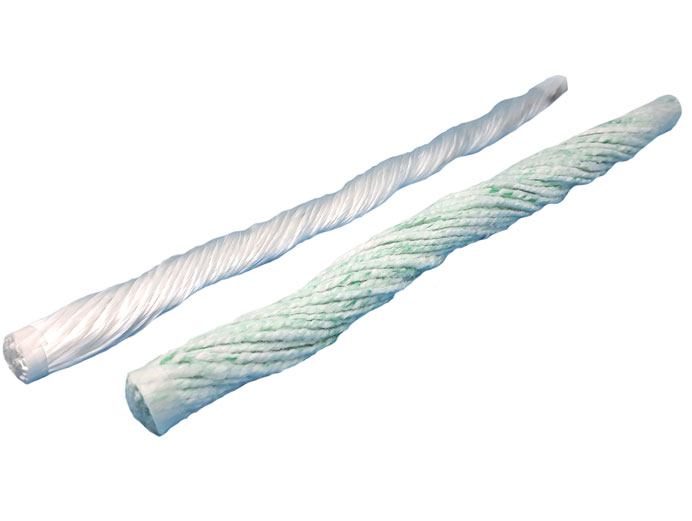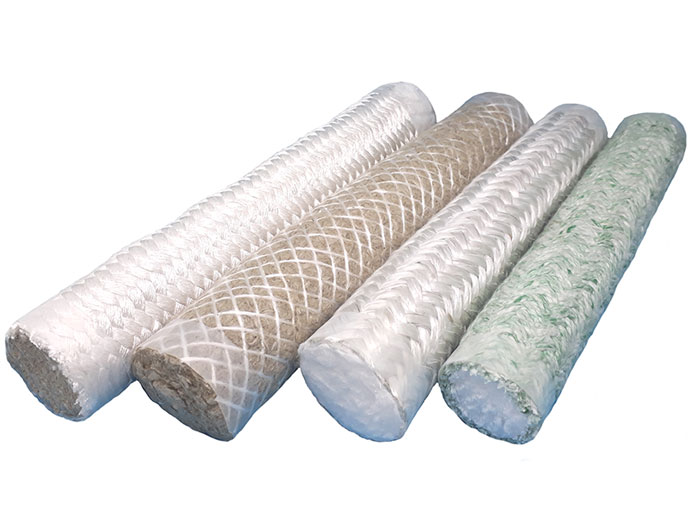 Rope Lagging
Yarns braided around a fibre core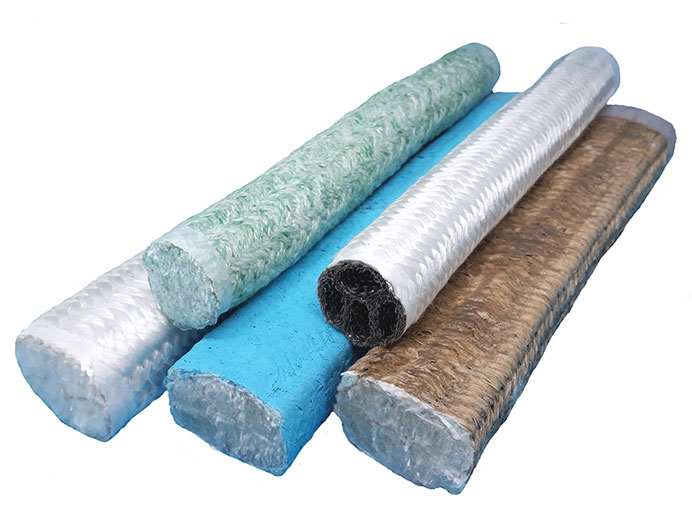 Braid
Threads braided around a fibre core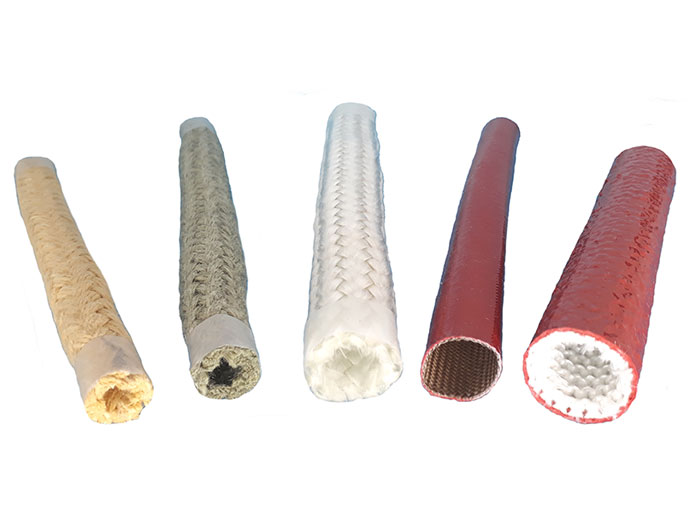 Tubing
Braided threads without core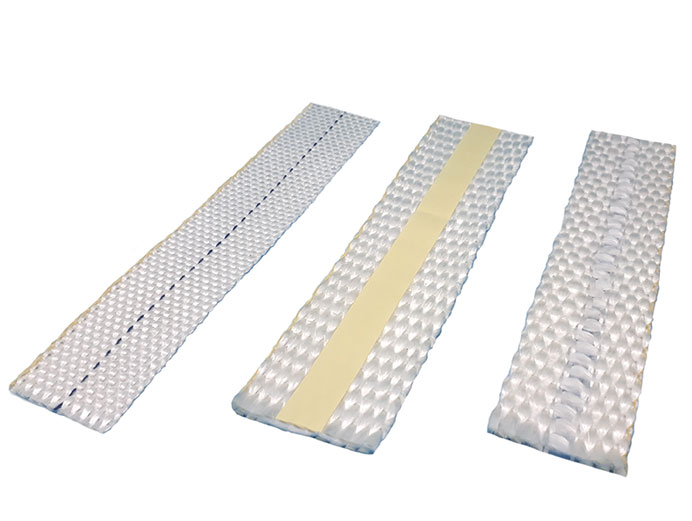 Tape
Woven yarns (small widths)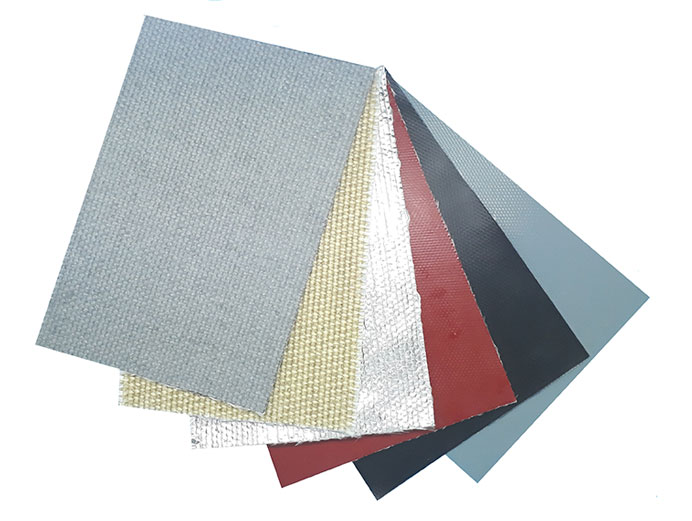 Fabric
Woven yarns (large widths)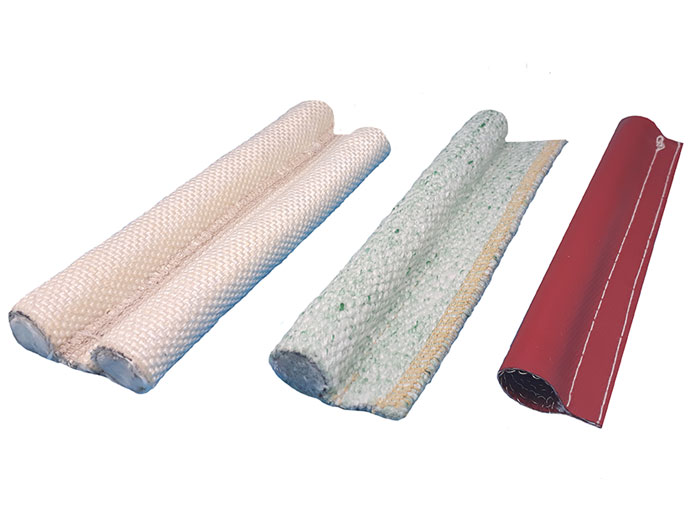 Packing seals
(Musical note) Braid surrounded by a sewn fabric forming a lip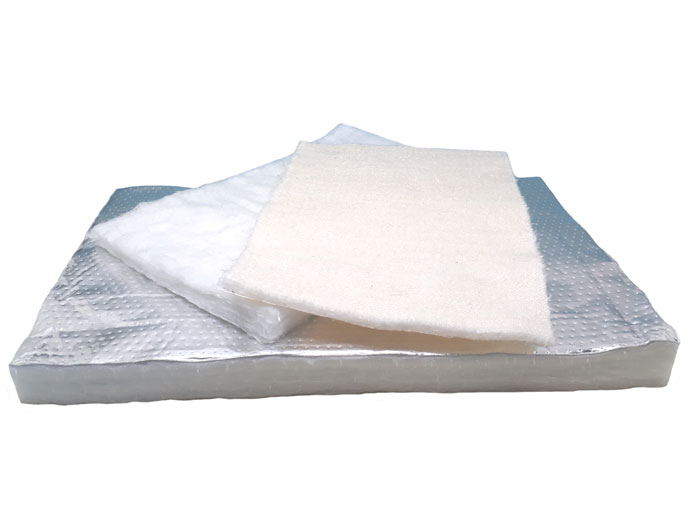 Needled
MATELIS needlepunched fibre (large widths)
Given the multiplicity of the range/its variants and in order to always provide you with the product which is best suited to your needs... do not hesitate to contact us.
COMMON AREAS OF APPLICATION
Furnace door seals

Furnace seals

Ladle seals

Casting seals
Insulation and protection of hoses and cables and walls

Protection curtains

Furnace reeving

...
Although complementary, these products are nonetheless essential for emergency interventions or to complete certain turnkey solutions. We have decided to select only the best products in their field so that we can commit to their quality as if it were our own. But here again, your requests have led us to sometimes "customise" them and optimise their use at home, for example with our PullHeat maintenance kit... for total autonomy for your teams.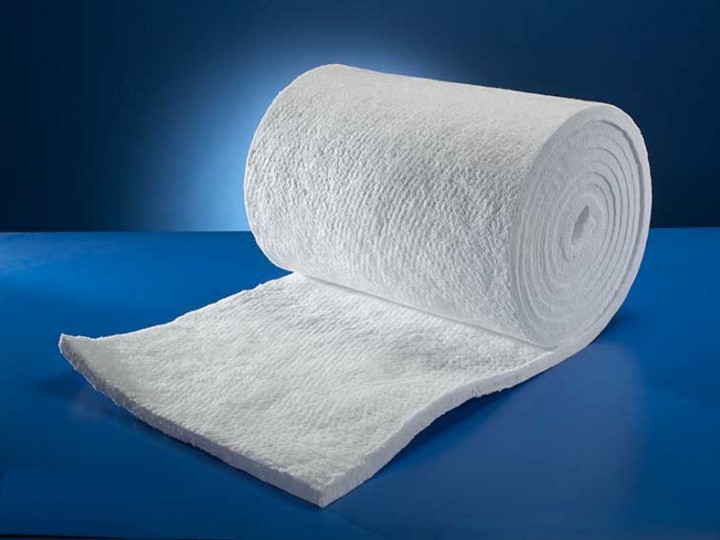 Covers in a wide variety of chemical formulations, densities and thicknesses, designed for low heat capacity and total resistance to thermal shock.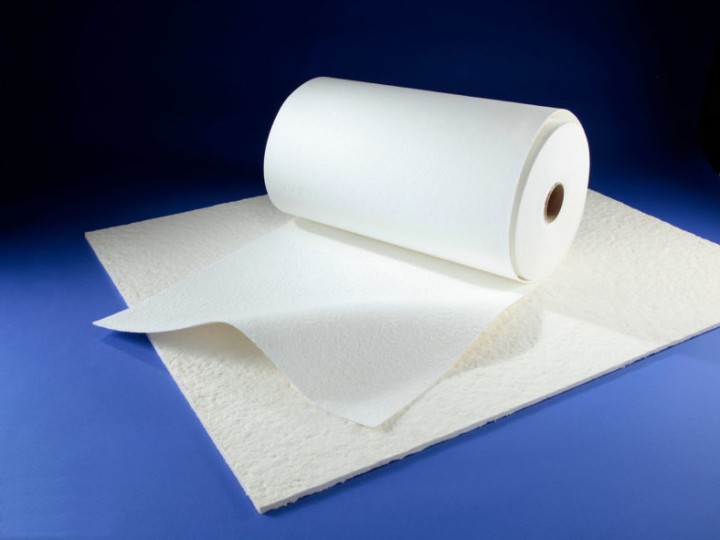 A category of products made with different chemical formulations such as aluminosilicate, low biopersistence or polycrystalline fibres designed to be light and flexible.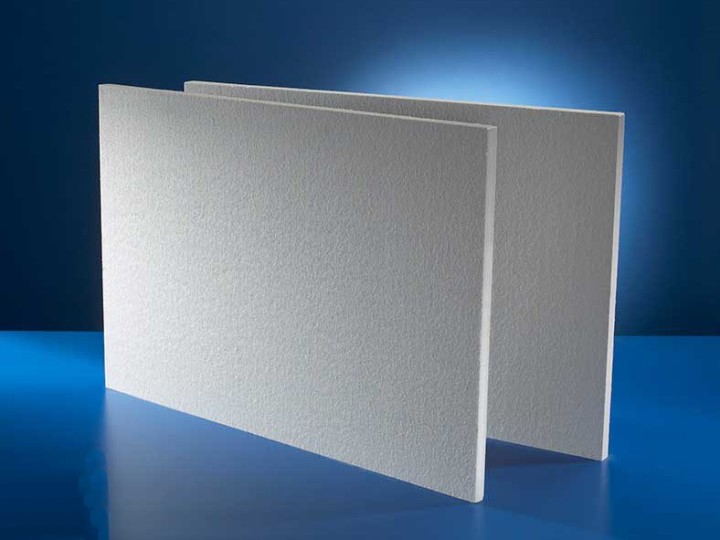 Rigid panels designed to resist erosion, vibration and mechanical stress, and customisable to suit any installation.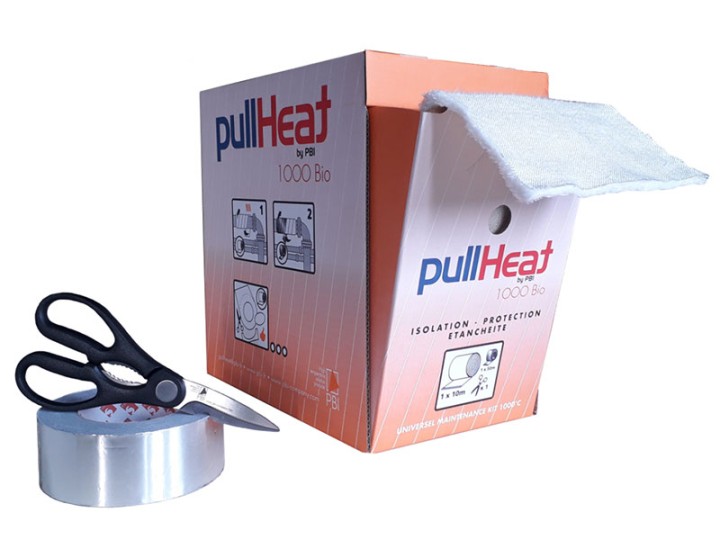 All-in-one kit for simple, fast and autonomous interventions in insulation, seals and protection up to 1000°C (silica needled complex, aluminised tape and pair of scissors)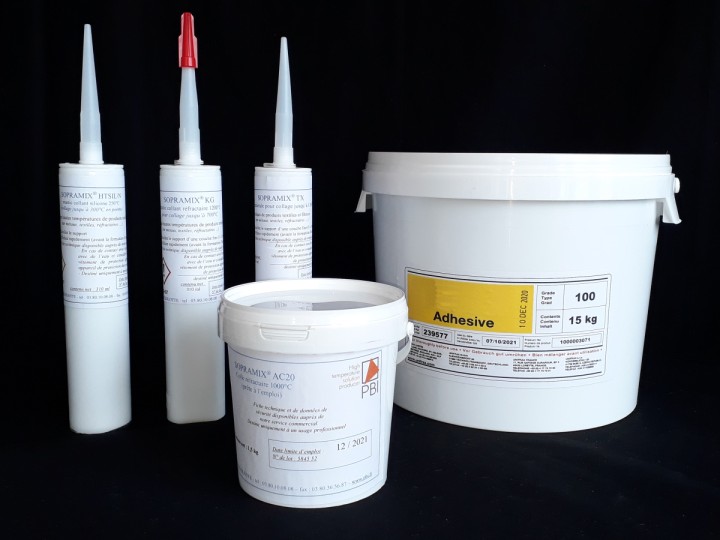 SOPRAMIX® and sealant adhesives
Glues and sealants intended for bonding fibres, cardboard, textiles to each other or to various supports (metal, concrete, dense refractories, etc.), subjected to thermal stresses of up to 1260°C.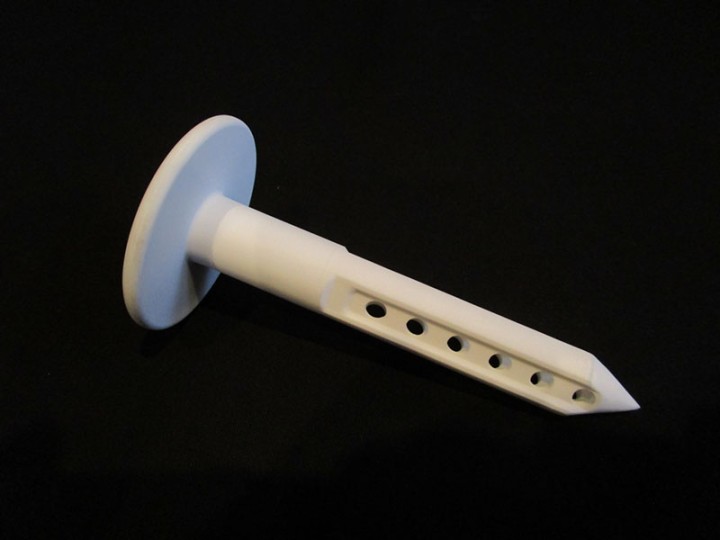 Ceramic anchor used mainly for fixing fabric to protect furnace fibres. It is used in sealing with our adhesive mastic SOPRAMIX® KG.
After discovering our NEFATEX® textile range...
...let's develop your TECHEAT® solutions together